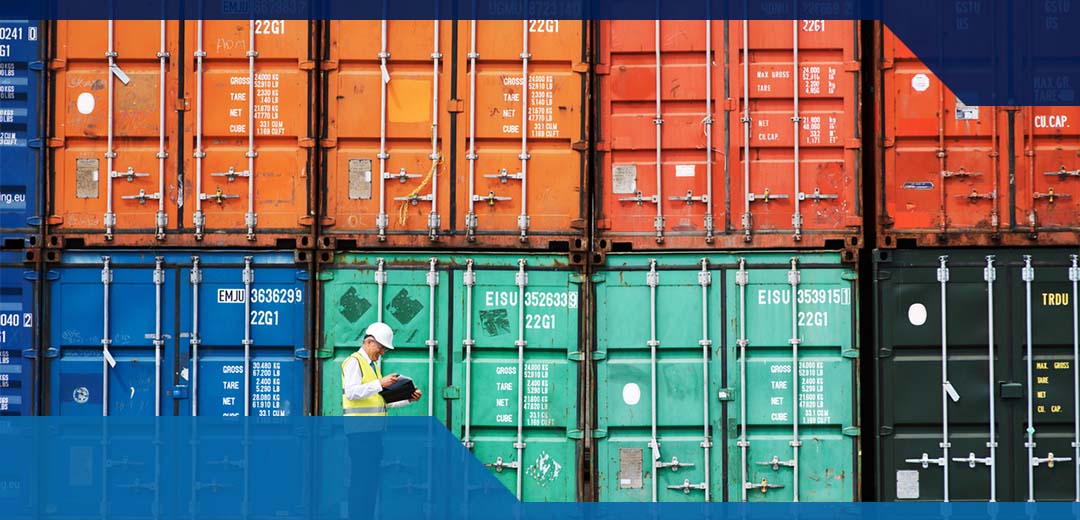 If you have ever shipped goods to or from the United States, you have probably come across a SCAC code on the bills of lading or other shipping documents. SCAC codes are mandatory for any carriers transporting goods across U.S. borders.
SCAC codes allow government agencies to monitor and identify shipments as they enter or exit the U.S. or travel around the country. They have also helped modernize and computerize the North American freight industry, making accessing and transferring vital shipping documents easier.
What Is a SCAC Code?
A Standard Carrier Alpha Code (SCAC) is a 2-4 letter code that distinguishes different carriers of shipping and transport companies. Every transportation company has a unique code based on the mode of transportation. SCAC codes are required for any company that does business with a U.S. Government Agency. As the U.S. Customs and Border Protection (CBP) is a government agency, all commercial shippers and carriers crossing the border into the U.S. require a SCAC code.
The SCAC was developed during the 1960s by the National Motor Freight Traffic Association (NMFTA) to identify transport carriers. It also helped facilitate the computerization of records and information in the freight industry. Before the NMFTA developed SCAC codes, there was no standardized method to identify shipping carriers. Now, carrier SCAC codes are needed for any freight transport into the U.S., and the SCAC database is used by government bodies such as the CBP to monitor all shipping activity in the country.
SCAC codes are recognized company identification codes used in transaction sets by the American National Standards Institute's (ANSI) Accredited Standards Committee X12 and the United Nations EDIFACT-approved electronic data interchange (EDI) to identify carrier transactions. Tariffs recorded with the Surface Transportation Board (STB) also need a SCAC code.
These codes are also used by the Food and Drug Administration (FDA) in their Prior Notice System Interface (PNSI) to monitor and track food that is brought into the U.S. Food importers will have to provide their carrier's SCAC code to the FDA and the CBP. The FDA will track the shipment to inspect the food for contamination, bioterrorism and other public health concerns. The CBP will use the code to clear your cargo through customs.
Freight and cargo carriers using the Uniform Intermodal Facilities Access Agreement (UIIA) must have an official SCAC code.
SCAC Codes and CBP
CPB is the primary agency that uses SAC codes. They track the transport and shipping of goods in, through and out of the U.S. through three crucial security initiative programs:
Automated Commercial Environment (ACE): ACE is an automated system for processing import and export shipments at the border.
Automated Manifest System (AMS): AMS is a CBP program that monitors all shipments coming into or passing through the U.S. to identify and eliminate potential threats.
Pre-Arrival Processing System (PAPS): This system is used by customs brokers. They combine the SCAC code and unique identifier code from the shipper to generate a barcode. This barcode is used to get approval from CBP for goods to move goods toward the border.

How to Get a SCAC Code
The NMFTA issues and maintains SCACs. Carriers need to apply for SCACs directly from NMFTA. Whenever a new SCAC is issued, the code and related carrier information must be forwarded to CBP according to the NMFTA instructions. The CBP then validates this information in its computer system, allowing the carrier to transport goods into the U.S. SCAC codes need to be renewed annually. There are a few exceptions to this. NMFTA doesn't provide the codes for freight containers that don't operate only in North America, railways, intermodal vehicles and privately owned railway carriages.
Types of SCAC Codes
There are specific groups of codes for transportation types. Each group ends with a different letter that helps CBP identify the mode of transport. SCAC codes for trucking differ from rail and freight codes. The three groups are:
Codes ending "U" are for shipping and freight containers.
Codes ending in "X" are for privately owned railway carriages.
Codes ending in "Z" are for truck trailers and chassis in intermodal shipping services.
How Do SCAC Codes Work?
SCAC codes also hold various information about carriers and their shipments. The SCAC code is required to be the first part of the trip number in an ACE eManifest and any Shipment Control number used to identify freight. They are also used on the bill of lading, shipment invoices and packing lists to identify which carrier will be used to transport cargo. SCAC codes make it easier to integrate essential documents into a digitized system, streamlining transport processes.
SCAC Codes and EDI Integration
The SCAC code and associated information for a shipment can then be registered on a computer system that uses Electronic Data Interchange (EDI) technology. EDI is a computer-to-computer exchange of business documents between different parties allowing for important information and documents to be easily transferred. Some of the documents that can be shared via EDI include the following:
Purchase orders
Invoices
Advance shipping notices
Bill of lading
Customs and inventory documents
Payment documents
Shipping status documents
Benefits of EDI Integration
The digitization of these documents using EDI and SCAC codes streamlines the fulfillment process and increases collaboration. It allows all parties to access crucial information easily and effectively. Additional benefits of EDI shipping include the following:
Seamless tracking of shipments at every stage of the journey, especially if it is intermodal
Quicker response times in case of delays or other problems thanks to streamlined data
Automated storage, management and dissemination of information
Reduced costs and errors as documents don't need to be couriered back and forth
Efficient processing of orders, invoices and payments
Enhanced visibility throughout the supply chain
Improved trade partner relations due to increased efficiency and reduced response times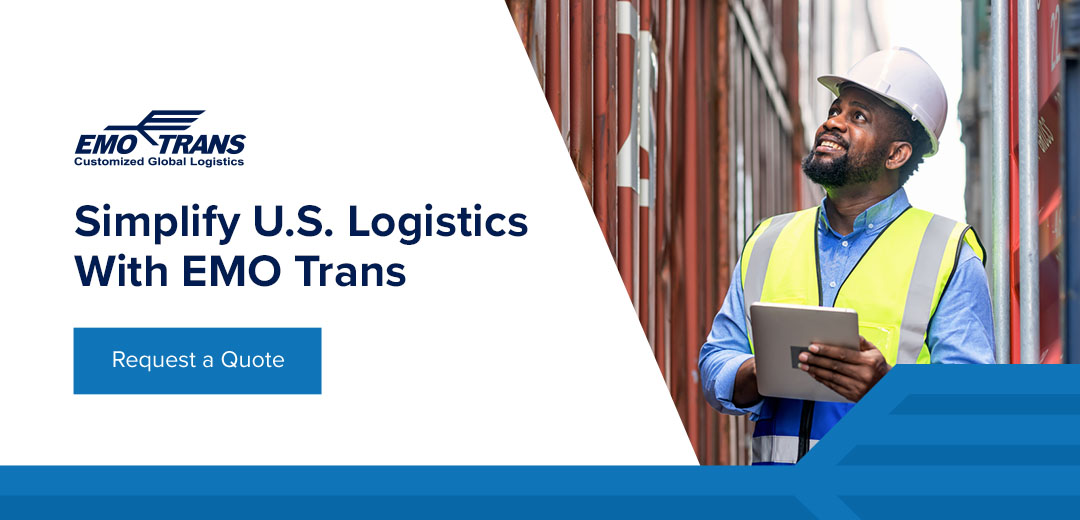 Simplify U.S. Logistics With EMO Trans
Knowing the meaning of SCAC codes and their uses plays a significant role in commercial shipping in the U.S. SCAC is essential for EDI shipping and streamlining transport services, especially when there are multiple parties. At EMO Trans, we are completely committed to compliance and an optimized supply chain.
Our firsthand knowledge of global custom programs and regulations will help you stay one step ahead of the rapidly changing international trader and compliance landscape. This commitment to compliance also helps optimize your supply chain, ensuring you can stay on schedule.
Contact us today for a quote!