If you're in the import and export business, you understand the challenges of adhering to the continuously changing rules and regulations. Most businesses don't have the time or resources to stay abreast of the shipping and trade laws in multiple nations.
Knowledgeable trade compliance consultants like EMO Trans can prove to be an invaluable business asset. We'll do all the heavy lifting for you by ensuring you're not committing intentionally costly violations. You'll gain peace of mind and have more time to focus on what matters the most — managing your operation.
Complex Global Logistics, Simplified.
EMO Trans prides itself on service to our customers and a commitment to compliance. Whether it's senior management or desk level operations, we recognize the urgent need for compliance to government regulations in order to ensure operations run smoothly – for imports and exports alike. We prioritize compliance to instill confidence in our customers that their cargo will remain safe and secure.
How Can Our Trade Compliance Services Benefit Your Business?
Our trade and logistics compliance services can provide several critical advantages:
Preventing costly delays: These days, international businesses need to optimize supply chain agility to stay competitive. Our compliance expertise enables you to avoid situations like providing incorrect or incomplete data that can lead to bottlenecks at borders and detained shipments. We're here to ensure your goods reach their destination on time.
Helping you meet regulatory requirements: Most countries have multiple government agencies and other entities that regulate traded goods. Our familiarity with the relevant organizations in each nation ensures you won't overlook a key player and commit a compliance violation.
Reducing the risk of financial penalties: Customs authorities scrutinize traders' activities to verify compliance. If an audit uncovers a violation, you can expect to receive a substantial fine. Our experienced international compliance consultants can ensure you don't incur these unexpected expenses.
Streamlining your workflows: By simplifying the regulatory process, we'll save your company valuable time. We'll supply your staff with the instructions they'll need to complete relevant compliance-related tasks accurately and on time.
Uncovering savings opportunities: Many customers discover that our compliance services can help reduce costs by identifying areas of wasteful spending. A typical example is the incorrect classification of goods that results in higher tariffs and duties.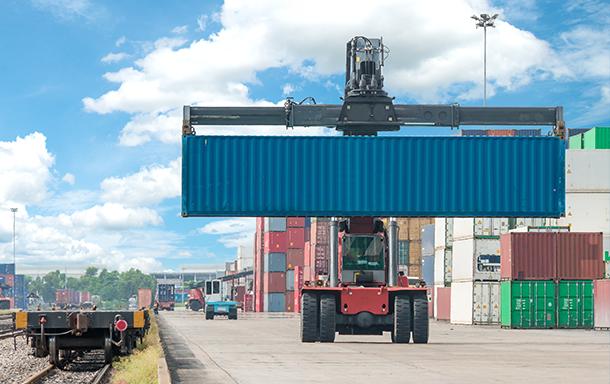 A Secure Supply Chain
EMO Trans meets the requirements of the ever-changing regulatory environment, with a secure supply chain, to mitigate risk and minimize the potential costs of non-compliance. Our compliance procedures also help to prevent theft and other losses. Our customized global logistics solutions, combined with our strict adherence to government compliance regulations around the globe, keep your supply chain secure, resilient and well managed – from start to finish.
A Compliance Consultant and Advisor
EMO Trans has the industry expertise and knowledge to navigate the complexities and contingencies of today's compliance landscape. Our global network and partnerships allow us to coordinate procedures with local governmental agencies around the world. Our employees undergo strict rigorous training and internal audits, while gaining the practical knowledge to efficiently move your shipment. EMO Trans is a consultant and advisor – always here to make sure you're in compliance.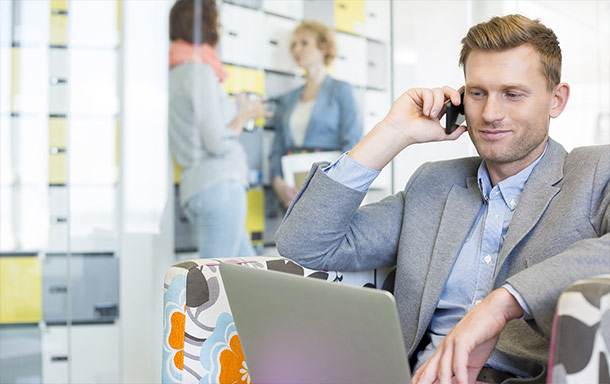 Why Choose Us as Your International Compliance Consultants?
EMO Trans has been providing reliable, cost-effective global logistics solutions since 1965. With more than 85 dedicated offices in 21 countries and over 250 network offices in 120 countries, our reach extends around the globe. We're a privately owned, financially stable company that reinvests a large portion of its profits to provide better service to our customers.
Other reasons to choose us include:
Excellent service: We empower our employees at the local level to meet every customer's logistical challenge. Our team will go the extra mile to deliver the superior results you deserve.
Customized solutions: At EMO Trans, we don't believe that offering one-size-fits-all logistics compliance solutions serves your best interests. We'll tailor our services to ensure they provide the best fit for your company. We'll ask questions to gain a better understanding of your business's unique requirements.
Advanced technology: We continually invest in emerging technologies to stay ahead of our competitors. Our focus on innovation allows us to solve problems for our customers.
Partner With EMO Trans, A Compliance Consultant and Advisor
Partner with us today for custom global logistics with a personal touch. Select your country to find your nearest EMO Trans office.
Do you have questions about our trade compliance or would like to request a quote? Contact our team online today.
---