Before airplanes, boats provided the only means of shipping goods overseas. Ocean freight logistics have come a long way since the early days of maritime transport. Today, many global businesses still rely on sea freight forwarding as a primary method of getting their cargo from one place to another securely and efficiently.
Complex Global Logistics, Simplified.
EMO Trans is knowledgeable in all aspects of maritime regulations and requirements. As a licensed NVOCC operator through our FMC licensed affiliate, EM Lines Ltd. FMC no. 024335N, we're proud to offer complete ocean logistical solutions driven by local decision making, accountability and expertise. We add a personal touch to a wide variety of specialized ocean services, complete with flexible freight rates and optimum transit times. We're diligent in providing the only thing that matters – the on-time, safe, efficient and cost-effective delivery of your freight.
Reasons to Consider Ocean Freight Forwarding
Utilizing an experienced freight forwarder like EMO Trans can provide several business benefits:
Cost-effectiveness: In many cases, ocean shipping and logistics offer a more economically viable solution than transporting freight by air or rail. Given the escalating transportation costs impacting various industries, this method can meet many businesses' cost containment requirements.
Lower maintenance costs: Ocean vessels are less expensive to maintain than airplanes or trains. These reduced upkeep costs contribute to the lower rates for ocean freight.
Accommodation for bulky loads: Do you need to ship oversized break bulk or not-in-trailer (NIT) loads? Ocean freight shipping is ideally suited for transporting vehicles, construction equipment and other large items overseas. Maritime vessels can easily accommodate this type of cargo.
Security: Modern cargo ships are engineered and constructed to handle large or potentially dangerous cargo safely. The shipping containers used to store and transport the goods feature high-quality locks and airtight sealing to prevent theft and damage.
Environmental friendliness: Ocean freighters typically leave a smaller carbon footprint than other shipping modes. They generate lower exhaust gas emissions per ton, and many newer vessels run on environmentally friendly liquified natural gas (LNG).
Flexibility: Ocean freight services can accommodate loads of all sizes. Sea freight forwarders can often combine shipments to fill one container, enabling companies to share the cost.
Fewer weather delays: Although ocean vessels aren't the fastest form of freight transportation, they offer the advantage of reliability. A ship doesn't typically need to wait for a storm to pass before departing or arriving at its destination. It can also make a quick route adjustment when required.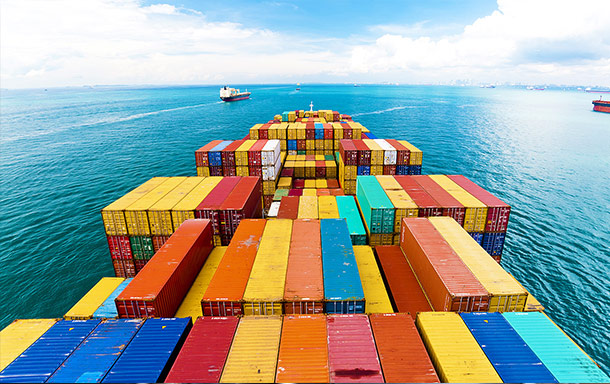 The EMO Trans Advantage
Behind every ocean logistics solution is the expertise, scalability and global visibility to keep you in control of your ocean shipments.
Single carrier responsibility (EM Lines Ltd. FMC no. 024335N) from pickup to delivery – including volume contracts and a single simplified invoice
Online tracking options to monitor your cargo throughout the entire supply chain
Frequent and consistent sailing schedules to accommodate virtually any production schedule
Find the ideal ocean logistics solution for your business. Experience complete and accurate information, access to contract rates and a faster response to your specific requirements – guaranteed.
Proactive Customer Service
EMO Trans will always put your business needs first. Our strong relationships with ocean carriers often mean the difference between meeting your goals or falling behind schedule. We're proud to deliver the industry's most proactive customer service and promise fast door-to-door service, with minimized physical handling of your cargo, for greater cost effectiveness and increased reliability. Take advantage of:
Pre-advice sent on all exports
Arrival notices sent on all imports
Specialized support for oversize and breakbulk cargo
Onsite supervision for heavy lift cargo and route inspection
Full-service insurance options provided to protect your valuable cargo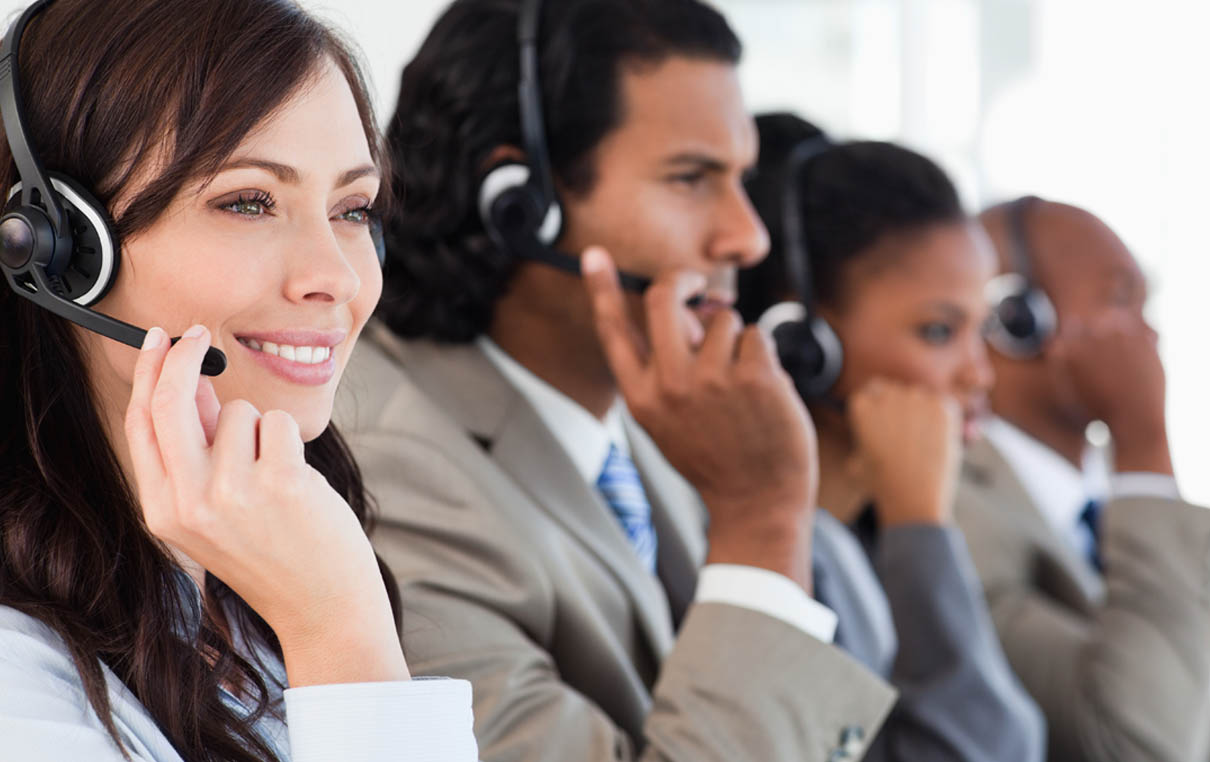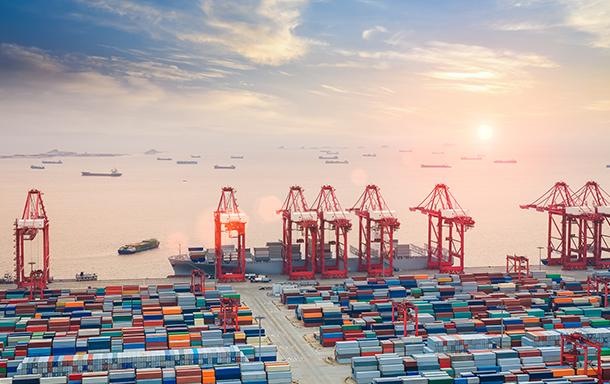 A Customizable Ocean Solution
We understand your need for flexibility and efficiency when shipping ocean freight from one corner of the globe to another. Flexible and reliable, EMO Trans has the ideal ocean logistics solution to accommodate your needs – including full container load (FCL), less than container load (LCL), roll on/roll off (RO/RO), breakbulk and chartering. Regardless of the type of cargo you need to ship, EMO Trans delivers a customized approach to ensure the best outcome. We offer:
Expert consultation to insure the best ocean product is used to meet your needs
Use of multiple gateways for efficient consolidation points
Expedited breakdown of groupage containers
Customs clearance kept under our control for faster deliveries
About EMO Trans
EMO Trans is an experienced, full-service ocean container shipping forwarder founded in Stuttgart, Germany, in 1965. We now operate from our global headquarters near New York City. We also have dedicated offices in 21 countries and over 250 network offices in 120 nations spanning six continents. We can provide ocean logistics wherever you need them.
When you choose us as your ocean forwarder, you get:
A partner that believes in teamwork and lives by our core value of success by performance.
Access to the most advanced logistics technologies on the market to ensure transparency throughout the shipping process.
Use of EMO Trans Portal, a customized microsite where you can request quotes, access informative reports and receive detailed shipment analytics.
Ongoing support from a financially stable, fiscally responsible, privately owned business that reinvests profits to improve service.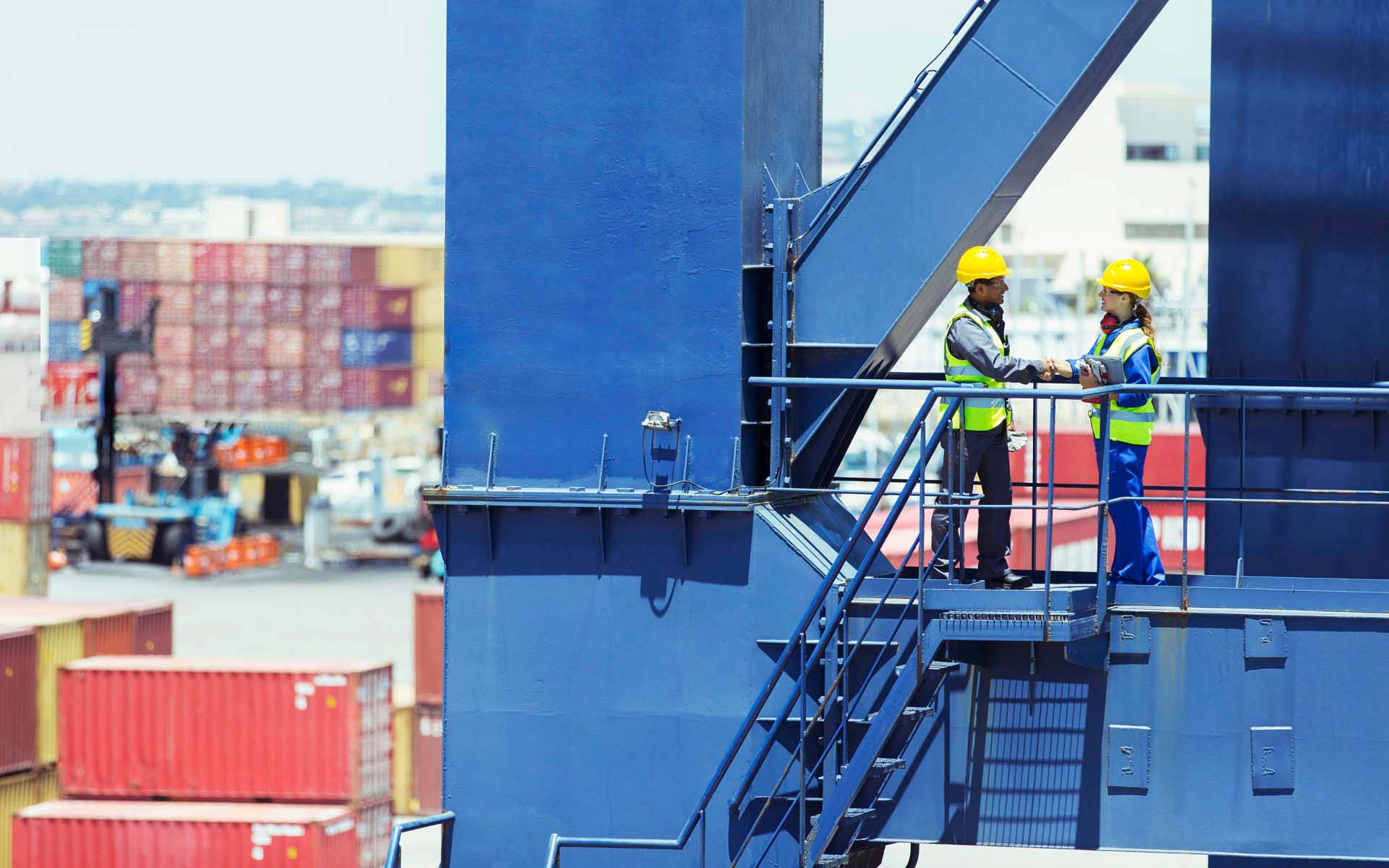 Partner With EMO Trans for Ocean Services
EMO Trans is your best choice when it comes to ocean shipments. We're proud to deliver the competitive pricing you expect – and the outstanding service you deserve. Partner with us today for custom global logistics with a personal touch. Select your country to find your nearest EMO Trans office.
Do you have questions about our ocean freight logistics or any of our other freight forwarding services? Would you like to request a quote? Contact our team online and tell us more about your project.
---