Does your company regularly conduct business overseas? You're probably familiar with the maze of regulations that can complicate the process. These rules and standards vary significantly between nations, often leading to confusion and causing unintentional but potentially costly compliance mistakes.
An experienced, knowledgeable customs broker can help you avoid these pitfalls and cut through the bureaucratic red tape. EMO Trans is a full-service customs brokerage firm you can trust when doing business internationally.
Complex Global Logistics, Simplified.
At EMO Trans we focus on two key factors in our customs services – a total commitment to compliance and an optimized supply chain. Knowledgeable in all aspects of customs services, we're always here to advise you. Our careful classification of goods and firsthand knowledge of global customs programs puts you one step ahead of the rapidly changing international trade and compliance landscape.
Customs Brokers Provide Multiple Benefits
Whether you need to transport smaller shipments or bulk cargo items, a capable customs agent like EMO Trans can deliver a host of benefits to your business:
Eliminating noncompliance worries: If you're like most business owners, you don't have time to keep up with constantly changing compliance laws and regulations for every country where you ship cargo. We'll remove the burden from your shoulders by assuming this responsibility. By serving as your import and export broker, we'll give you peace of mind.
Helping you avoid penalties: Incorrectly classified goods and other compliance errors can result in costly penalties. Our logistics and customs experts know how to calculate tariffs and duties for nations around the globe. We'll reduce your risk of incurring substantial financial penalties or lengthy shipping delays.
Increasing shipment visibility: By giving you access to advanced logistics technologies, we enable you to track cargo throughout its journey. If a problem arises, our customs agents can step in immediately to resolve the issue.
Reducing shipping costs: Our knowledgeable customs consultants will help you choose the optimal shipping costs while considering lead time and other relevant factors. Your business can save money and improve its bottom line.
Providing customized solutions: A seasoned customs broker like EMO Trans can tailor its services to your company's unique requirements. You won't have to pay for something your business doesn't need to stay compliant.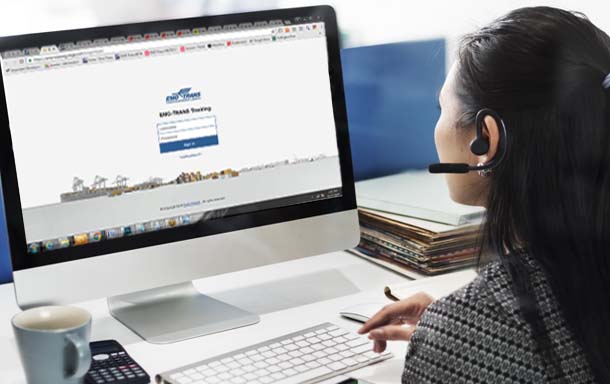 A Commitment to Compliance
The last several years have seen various developments. We believe in the continuing education of both our staff and our customers to minimize risk and future potential costs of non-compliance. Our brokerage team undergoes regular training and internal audits to insure we are fully up to date on the evolving framework of all customs regulations and requirements. Always a critical component of a supply chain, we make compliance a top priority.
An Optimized Supply Chain
In addition to compliance, we recognize the urgent need for an optimized supply chain – including the prompt release of goods. As your partner, our goal is to bring your goods to market safely, securely and in compliance with all government regulations. Time is of the essence – from parts needed for production to finished goods for sale. If you can't ship – you can't do business. Our complex infrastructure keeps your business running smoothly.
Single Carrier Accountability
Our philosophy is simple – to merge the transportation and clearance functions to promote "single carrier accountability" to you, our valued customer. We embrace the role of both transport company and broker for direct control of the documentation starting at the origin. Electronic transmission is key for avoiding lost time that you would otherwise spend waiting for or looking for documents. We're diligent in our commitment to deliver the industry's most efficient customs solutions.
A Win-Win Scenario
Our professional team of customs experts provides a full range of complex import logistics services – including parts databases, binding rulings, post entry activities, landed cost calculations and compliance programs. Our customers reap the benefits of both our field level practical knowledge of the current application of customs requirements, as well as our extensive subject matter expertise from a tariff and regulatory perspective. It's a win-win scenario that makes EMO Trans the perfect long-term partner for your customs services requirements.
How EMO Trans Can Make the Customs Process Easier
Customs brokers provide numerous services to importers throughout the customs clearance process. At Emo Trans, we provide customs brokerage services in the USA to make the import process easier and less time-consuming for your business.
We perform the following in the course of these services:
Offering Consulting Opportunities
Consulting sessions are among the simplest but most valuable services our customs brokers can provide. During a session, you can ask our brokers any questions related to shipping goods internationally. They will take the time to thoroughly explain their answers to your questions and help you through the entire import process. During your session, our brokers may also ask you questions so they can better understand your business and shipping needs.
One of the goals of our United States customs brokerage services is to provide a collaborator who understands a business's specific needs. If you are new to importing, there is a chance that various aspects of the process are unknown or unfamiliar to you. By asking questions, our brokers will be able to determine potential issues and work with you to create effective solutions.
Filing Documents
There are numerous documents you must complete when importing goods into the country. Ensuring you file all documents correctly and accurately can be intimidating for first-time importers. Our customs brokers can ease this difficulty by completing the paperwork for you or helping you complete the documents yourself.
Some of the documents our team can assist you with include the following:
You may need to complete additional paperwork depending on the goods coming into the country. For example, importing hazardous materials may require separate documentation.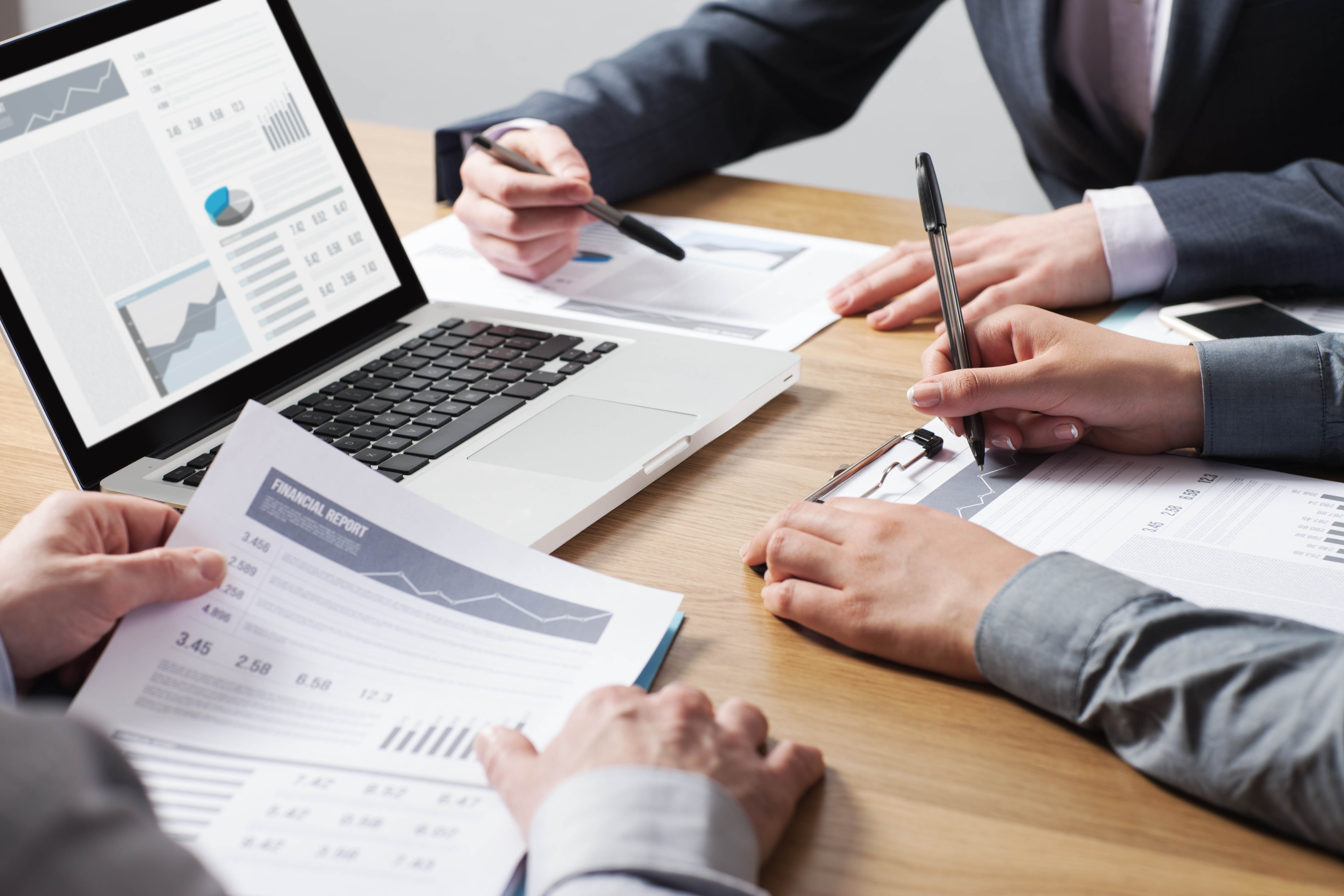 Certain documents, such as packing lists or commercial invoices, also require descriptions of your goods. While writing out descriptions of your products may seem easy, you must use specific wording to ensure your paperwork passes through customs without any issues. Our custom brokers know the correct language to use when completing these documents and what details to include so customs can easily read and file your paperwork.
Paying Duties on Time
Most import items have duty fees attached to them. Failing to pay duty fees on time can cause customs to hold your goods until you pay the required amount. Partnering with a customs broker can ensure you make timely payments so your shipment can pass through customs without any issues.
Instead of making payments directly to customs, you will submit your fee paperwork to your customs broker, who will then submit your payment to customs on your behalf. By paying your fees this way, you can guarantee you will pay your dues on time and prevent customs from holding up your goods.
Finding the Correct Harmonized Tariff Schedule Code
The United States Harmonized Tariff Schedule (HTS) aids in identifying taxes on certain items imported into the country. If you don't apply the correct HTS code to your import, you may pay more taxes than necessary.
Our customs brokers must take tests to verify their HTS knowledge to become licensed. Their extensive expertise makes them an excellent resource for quickly and correctly identifying which codes correspond with your specific import.
About EMO Trans
Since our founding in Stuttgart, Germany, in 1965, EMO Trans has endeavored to deliver exceptional global customs compliance solutions. We're now headquartered just outside New York City, and we operate over 85 dedicated offices in 21 nations. We also have more than 250 network offices on six continents. Our extensive reach enables us to serve businesses around the world.
As a privately owned, financially stable company, we have complete control over our day-to-day and long-term operations, enabling us to respond to our customers' needs. We also reinvest much of our profits into the business to improve our service offerings. And with our commitment to technology, like our innovative EMO Trans Portal, we're striving to remain at the forefront of the industry for many years to come.
Our focus on delivering customized services sets us apart. No matter what you need to transport, we can find the most efficient and cost-effective logistics solution to handle the challenge.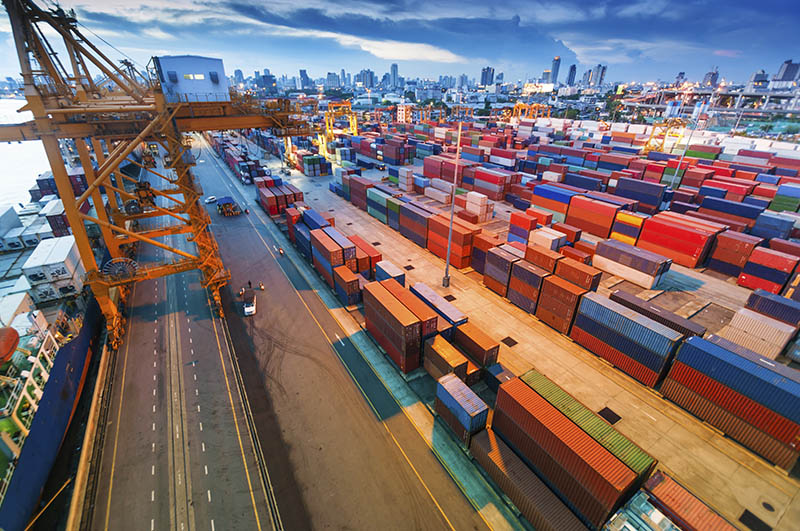 Partner With EMO Trans for Customs Services
EMO Trans has the knowledge and experience to provide exceptional customs services. Partner with us today for custom global logistics with a personal touch. Select your country to find your nearest EMO Trans office.
Would you like to learn more about the benefits of making us your customs broker? Do you want to receive a quote for our services? Take the next step by reaching out to our team online today.
---