Managing an international supply chain can be a challenge for any global company. At EMO Trans, we've been helping businesses like yours get their products to the customers as quickly, efficiently and affordably as possible for more than 50 years. We're a leading international transportation and logistics company that can solve your most complex cargo challenges.
Explore Our Supply Chain Services
We tap into decades of expertise to create customized solutions for businesses across multiple industries. Our team will work to develop a blend of international supply chain services tailored to your company's unique transport and logistics requirements.
Air Services
Air transportation is typically the fastest way to bring goods over vast distances from one point to another. We have enduring partnerships with the world's top air carriers, enabling us to provide the flexibility your business needs. Same-day shipping is available to ensure you always meet your customers' expectations.
Ocean Services
Ocean transport provides an economical supply chain solution for goods that don't require immediate delivery. It's often the best option when shipping larger, bulkier cargo.
Our ocean services include flexible freight rates to fit any budget, and we take every measure to get your products to their destination in the same condition in which they started the journey.
Customs Services
Navigating the compliance-driven customs process can be challenging for many global businesses. Our international supply chain solutions include extensive knowledge of the customs programs for nations worldwide. We'll take care to classify your goods correctly to save time, simplify the customs process and ensure your shipments reach their destination while avoiding the ramifications of noncompliance.
Global Logistics
We remove the burden of global supply chain management from your shoulders with our global logistics. Our team provides enhanced visibility and transparency at every step so you can follow along and make any necessary improvements. We'll also develop and implement a series of key performance indicators (KPIs) to help you measure supply chain performance.
Technology
At EMO Trans, we remain at the forefront of supply chain management technology to ensure our customers stay ahead of the competition. Take advantage of our user-friendly Track & Trace tool to locate your shipment at any time. Our advanced EDI solutions enable you to increase efficiency by automating repetitive steps. Our in-house IT engineers will collaborate with your technology team to develop and implement customized solutions.
Project Logistics
Our project-by-project approach to logistics enables us to create specialized solutions to achieve your targeted supply chain objectives. Project Logistics International (PLI), an EMO Trans subsidiary, can transport everything from individual items to the contents of entire buildings or facilities to virtually anywhere in the world.
Our unmatched project planning expertise ensures reliable, efficient results during every phase. We handle everything from site and route surveys to service assessments and financial analyses with ease.
Compliance Services
Today's increasingly complex regulatory environment impacts the transportation and logistics processes for every international shipper. As your trusted compliance consultant and advisor, we'll strive to ensure your company doesn't unwittingly commit potentially costly violations. We stay up to date with the ever-changing regulatory landscape through continuous training and comprehensive internal audits, and we pass our knowledge on to our customers.
Live Animal Transport
Our specialty supply chain services also include customized live animal transport with a focus on shipping horses. Trust us to handle all the documentation regarding quarantining, crating, blood tests and other requirements. We will manage every detail, from arranging air transportation to providing food, water and professional veterinary care during transit.
Supply Chain Services Around the Globe
We operate from our global headquarters in Garden City, New York — less than 30 miles from Manhattan — and EMO Trans is positioned to serve the supply chain needs of companies that operate anywhere.
Our Commitment to Customer Service Sets Us Apart
We support our supply chain solutions with an unparalleled level of customer service. Rather than attempting to offer one-size-fits-all processes, we take the time to ask questions and gain an understanding of what you hope to accomplish with your supply chain services.
Our unique approach has allowed us to form enduring partnerships — our retention rate leads the industry, and several of our customers have been with us for decades.
We provide personalized service at an international business scope. Our global network works in harmony to deliver the high-quality results our customers demand and deserve. Every team member will do whatever it takes to maintain a smooth, seamless supply chain operation from end to end.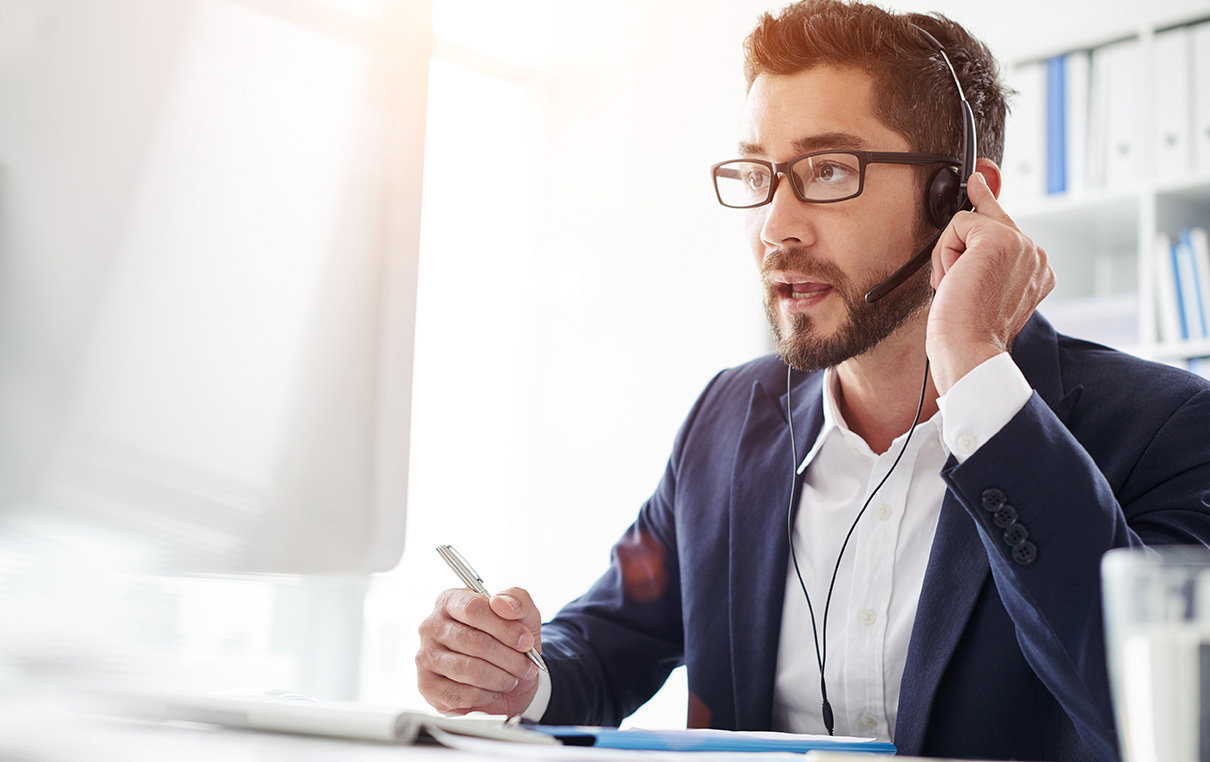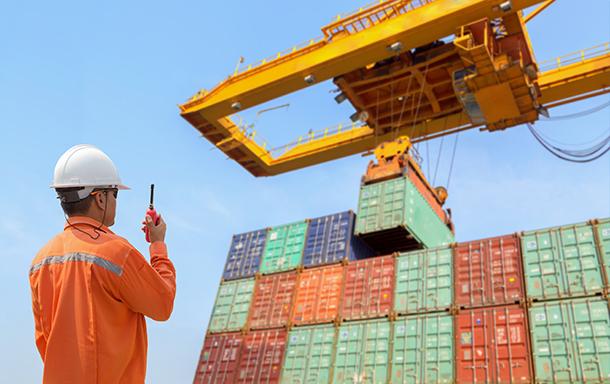 A Stable, Experienced Partner
It's imperative to partner with a supply chain solutions firm that will be there as your transport and logistics needs evolve. EMO Trans has been in business since 1965. With 850 dedicated offices in 21 countries and an extensive network consisting of more than 250 offices worldwide, we're always nearby to provide fast answers and quick resolutions when you need us.
In an industry where many companies fail, EMO Trans is a rock of stability. We're a privately owned business that doesn't rely on outside sources to remain financially viable. We fund our expansion internally without depending on bank loans or outside investors. We're able to maintain complete control of our operations, enabling us to provide customized supply chain solutions that make a meaningful difference in the success of our valued customers.
We're Just the Right Size
EMO Trans is proud to be just the right size to offer the best of all worlds to our clients. We're large enough to command excellent airline service at very competitive pricing, but small enough to deliver flexible, customized programs and personalized service. We're strong enough to have an aggressive presence in world markets, but also nimble enough for local decision making, fast response and direct accountability. We're the perfect fit with the experience and knowledge to handle all of your logistics needs.
Partner with EMO Trans for Air Services
EMO Trans is your best choice when it comes to air services. We're proud to deliver the competitive pricing you expect – and the outstanding service you deserve. Partner with us today – for custom global logistics with a personal touch. Select your country to find your nearest EMO Trans office.
---