Does your company need to transport goods over long distances or even between continents? One shipping mode may not be sufficient for your needs. Intermodal services from EMO Trans can provide a convenient, cost-effective solution in these situations.
Intermodal logistics entails using a combination of transportation methods — typically rail and truck and sometimes air and sea for international shipments — to achieve specific shipping objectives. Shippers pack the cargo in specially designed containers that facilitate shifts from one mode to another without handling the freight.
In a simple example of intermodal transportation, a truck carries an empty container to pick up cargo and transports the fully loaded container to a railroad yard. A train then takes the container to a terminal for loading onto an ocean vessel that will carry it overseas.
Benefits of Using Intermodal Services
Intermodal transportation provides numerous advantages for shippers:
Reduced costs: This method can be highly cost-efficient. For instance, using trucks and trains for much of the cargo's journey requires less fuel than transporting freight by air alone, resulting in lower fuel expenses. The switching of containers between modes requires minimal human intervention, cutting labor-related shipping costs.
Increased flexibility: You can typically select your preferred carriers at every shipment stage, enabling you to create a customized solution that meets your company's needs and fits your cost structure.
Speed and security: Although intermodal transportation often requires multiple mode changes, the process is relatively fast. All freight companies involved in the procedure implement stringent quality control measures to protect the cargo, reducing the risk of accidents and damage during transit.
Optimized efficiency: The intermodal transportation process maximizes the efficiency of the truck and rail components. Most of the long-distance transportation occurs by train. This mode of transportation offers specific benefits like fuel savings and the ability to move more freight. With the use of trains, you can also avoid traffic delays that frequently occur on extended highway trips.
Reliability: Intermodal transportation operates on fixed departure schedules, making it a dependable shipping solution for companies that must adhere to tight delivery timelines. The entire journey is easy to monitor. You can identify freight or equipment issues or other potential problems occurring en route.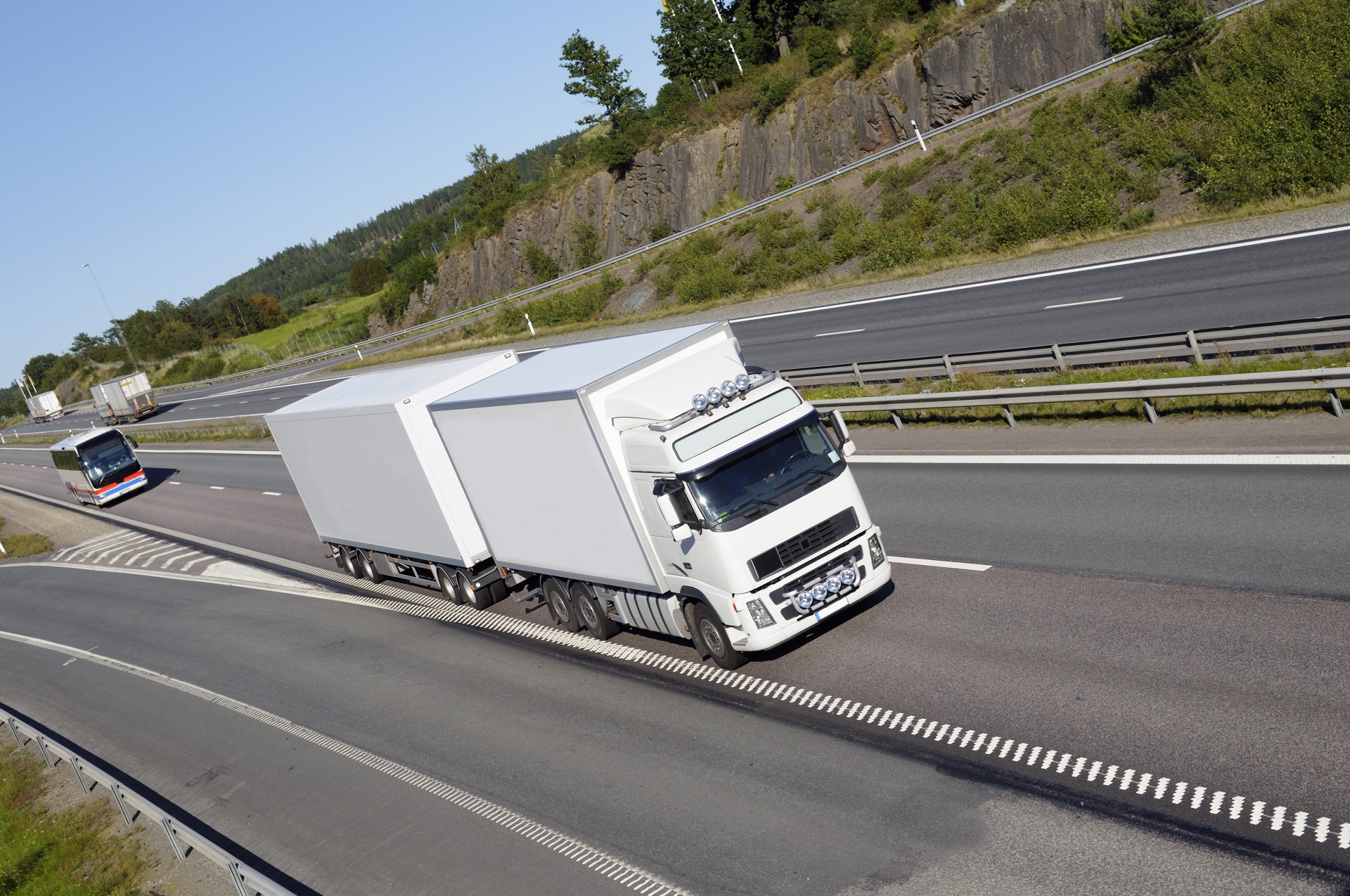 Factors to Consider With Intermodal Services
Utilizing intermodal transportation companies can provide an excellent shipping solution in many situations. Keep the following factors in mind as you decide whether intermodal transportation is appropriate.
Distance
Generally, intermodal shipping isn't practical or cost-effective when shipping loads under 700-750 miles. Truck transportation is typically a more viable alternative when covering shorter distances. However, some intermodal lanes are competitive with trucking for trips as short as 450 miles. The haul lanes should also be within 200-300 miles of a major metropolitan area.
Weight Capacity
Excess weight is often the most significant issue intermodal shippers face. The capacity for domestic loads in the United States is 42,500 pounds, although 44,000 pounds is possible with appropriate planning. The intermodal method may not work for companies that routinely ship high-volume loads.
Product Value
Since intermodal transit consists of few road miles, the risk of theft is lower. Thus, the method offers a secure solution for shipping expensive or high-value goods. You may find it easier to obtain insurance for these loads at lower premiums, leading to reduced transportation costs.
Need for Retail Deliveries
With intermodal shipping, the rail ramp or terminal is usually within 50 miles of the destination. This feature makes the method a reliable transportation choice for big-box retailers and companies that depend on timely appointed deliveries to remain competitive.
Capacity Requirements
Intermodal shipping provides the flexibility to serve your full-capacity transport needs or supplement your existing trucking capacity. It also makes it easier to meet dray capacity, as one driver can turn over several truckloads per day. Using multiple draymen can significantly enhance these results.
Planning
Intermodal transport does require more planning than single-mode methods due to the additional moving parts. You'll need to coordinate the transportation of the freight to the rail yard or shipyard and the various mode changes along the way. Precise timing is crucial for preventing delays and ensuring the shipment arrives at its destination on schedule. Efficient preparation will also help you avoid unnecessary expenses.
Potential Accessibility Issues
Although extensive railroad networks are in place in the U.S. and other nations, your preferred shipping route may not have easy access to them. You'll need to determine whether intermodal transport will add extra time or costs to your deliveries. Experienced intermodal container companies like EMO Trans can help identify and circumvent any accessibility or routing issues.
Commodity Restrictions
You won't be able to ship certain goods via intermodal transport, and other goods have specific restrictions. Shippers must sign a contract with the railroad that details the contents of the containers and verifies sufficient liability insurance coverage. Your intermodal services provider can ensure your freight meets the applicable requirements and guidelines.
Industry-Leading Intermodal Transport Solutions From EMO Trans
At EMO Trans, we've been providing cutting-edge global logistics solutions since 1965. As one of the top intermodal trucking companies, we can help your business meet its most daunting transportation challenges and improve customer service levels. We'll apply the full weight of our massive infrastructure to help you achieve your shipping objectives.
When you partner with us, you get access to:
An extensive global reach: With hundreds of offices spanning six continents, we have the connections and convenient locations to serve your intermodal transport needs no matter where you plan to ship goods.
Exceptional service: Our goal is to become a trusted, long-term logistics partner. We'll take the time to get to know you and your business and develop customized solutions that deliver targeted results. And we're always available to answer questions and address concerns.
Advanced technologies: We utilize state-of-the-art technology, enabling you to optimize your customer experience and gain a competitive edge.
We're Just the Right Size
EMO Trans is proud to be just the right size to offer the best of all worlds to our clients. We're large enough to command excellent airline service at very competitive pricing, but small enough to deliver flexible, customized programs and personalized service. We're strong enough to have an aggressive presence in world markets, but also nimble enough for local decision making, fast response and direct accountability. We're the perfect fit with the experience and knowledge to handle all of your logistics needs.
Get a Personalized Intermodal Services Quote Today
Discover what separates EMO Trans from other intermodal transportation companies. Contact us to learn more about our services and request a custom quote today.
---