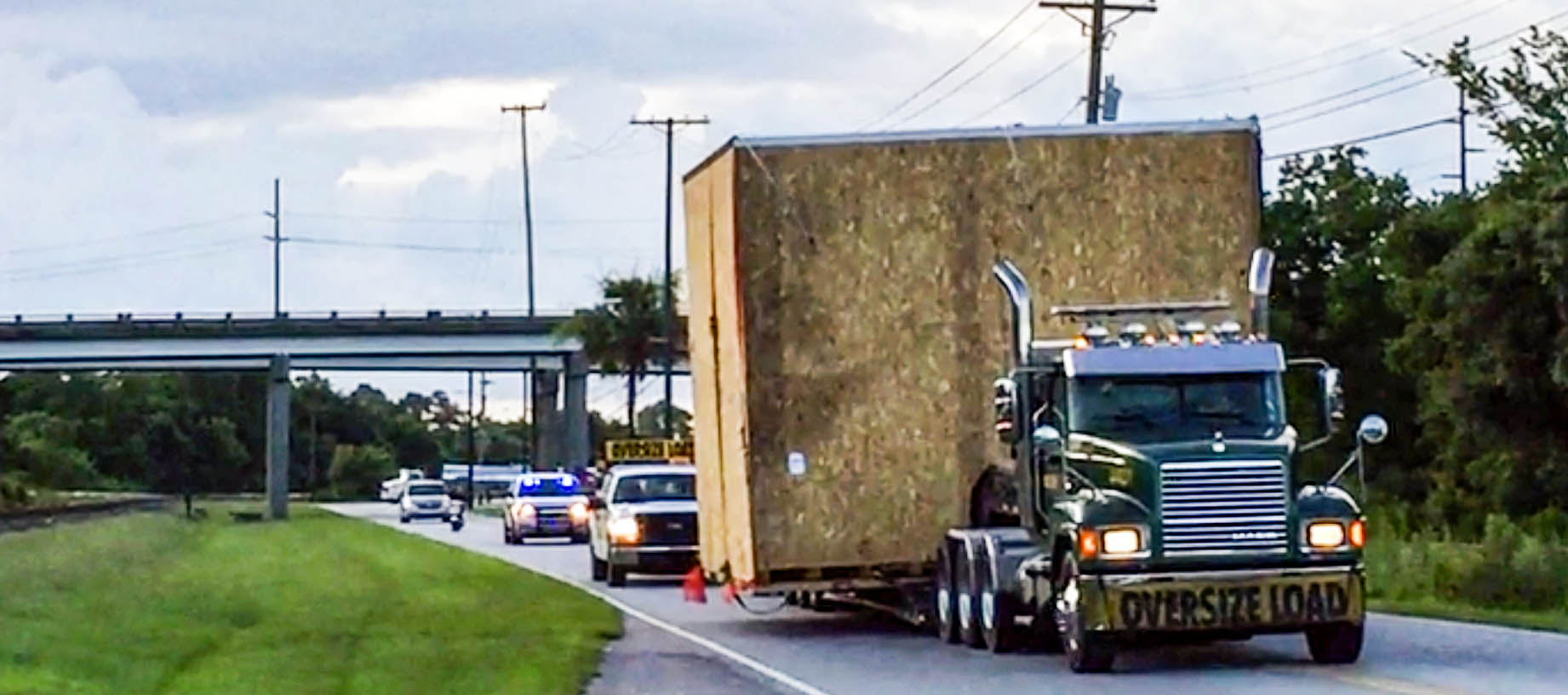 A cooperative effort between EMO Germany, Project Logistics International, and EMO Trans Hartford resulted in the successful move of an oversized vacuum melting chamber. EMO Trans was awarded the shipment in January 2016 to start moving it in June.
The shipment moved from Germany to the door of its final destination in Monroe, North Carolina via Port Charleston. It moved in three separate stages, each one being very large with a lot of coordination each step of the way. The main chamber of the shipment was 20' 8" (L) x 18' 4" (W) x 15' 9"(H)/87,083 lb., while the chamber doors were 18' 6" (L) x 16' 4"(W) x 10' 2" (H)/42,594 lb. each.
The shipment was time-critical and even though price was a factor, service, handling, and communications were a huge requirement. The shipment was delivered on time and everything went smoothly. Meetings were held in Germany to understand the shipper's specific needs, and Michael Horn met with the consignee's customer in Monroe and the trucking company that would be making the deliveries of this shipment. He worked closely with the specialized heavy haul company to make sure all permits got granted on time, as well as coordinated route surveys, arranged police escorts, and scheduled bucket cars to lift power lines and street lights so that the shipment could move through.
Special thanks to Susan Budd, Michael Horn, Knut Thaysen, Thorsten Peters, Alex Mueller and Ulrike Boehfield, as well as all other participants. They went above and beyond to advise updates every step of the way.