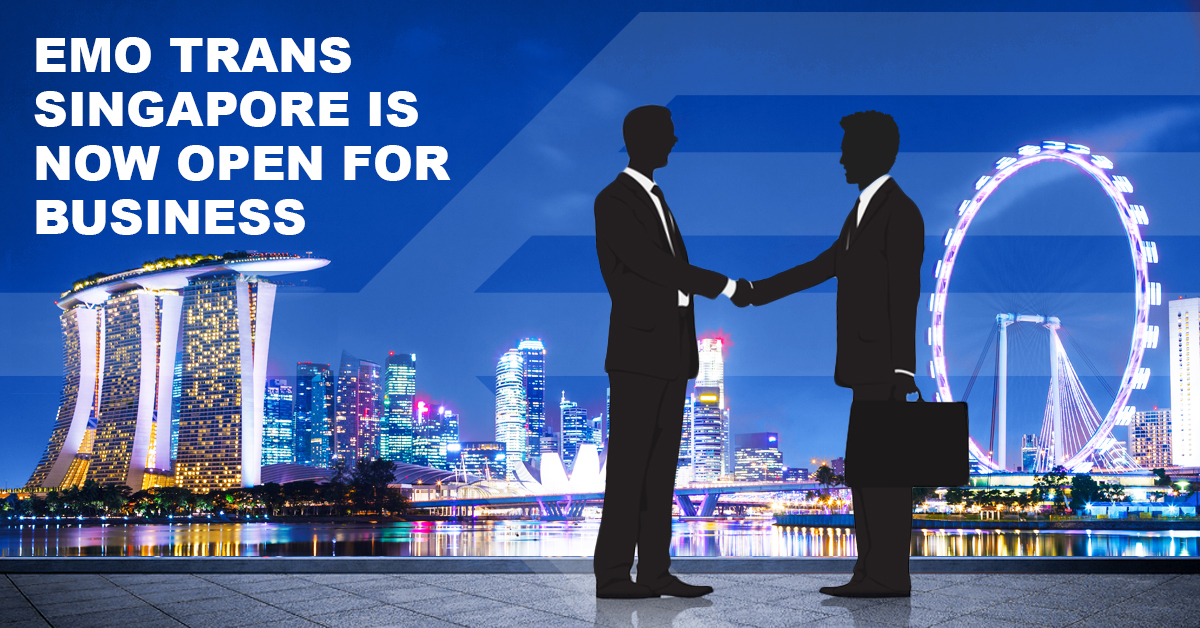 We are pleased to announce that EMO Trans Logistics Singapore Pte. Ltd opened on August 1, 2016!
EMO Trans, Inc., a leading provider of international logistics and supply chain solutions, announced the opening of EMO Trans Logistics Singapore Pte. Ltd on August 1, 2016.
"Singapore has been an international trading hub for centuries and has become the most important logistics center for Southeast Asia," says Jo Frigger, Chairman. "Singapore is a strategically important location to support our growing business in that region. Our office is ideally located in the Changi Cargo Village to support our aviation vertical," adds Marco Rohrer, President and CEO.
Alex Tan has been appointed Managing Director of EMO Trans Logistics Singapore Pte. Ltd. He is supported by an experienced staff of seasoned professionals.
EMO Trans is also pleased to announce the opening of a second office in Malaysia on August 8, 2016. The new office at Kuala Lumpur International Airport (KLIA) comes just three months after the establishment of EMO Logistics Malaysia Sbn Bhd.
Headquartered in Freeport, New York, EMO Trans was founded in 1965 and provides a broad range of customized logistics solutions through its global network.
---
CONTACT: Marco Rohrer
President & CEO
424-645-1176
[email protected]